Maryland Clock and Watch offers full service on all timepieces from pocket watches and wristwatches, to cuckoo, grandfather, and mantel clocks. We only use premium quality parts on all our repairs. All of our clock repairs are backed by a three-year warranty.
We are also happy to provide home and office service calls for your convenience upon request. Please contact us for more information or to set up an appointment.
You can trust that your timepiece will be handled with the utmost care from start to finish. We look forward to working with you and earning your business!
Our Work
The Gilman School Tower Clock
We were thrilled when the Gilman School approached us to repair their aging tower clock. The staff of Maryland Clock and Watch is dedicated to horology and historical study and the Gilman School presented us a with an opportunity to pursue both at the same time. The Gilman School is a private preparatory school for boys located in the Roland Park neighborhood of Baltimore, Maryland. Founded in 1897 as the Country School for Boys, it was the 1st country day school in the United States. (Wikipedia)
1908 Waltham Tall Case 9 Tubular Bell Clock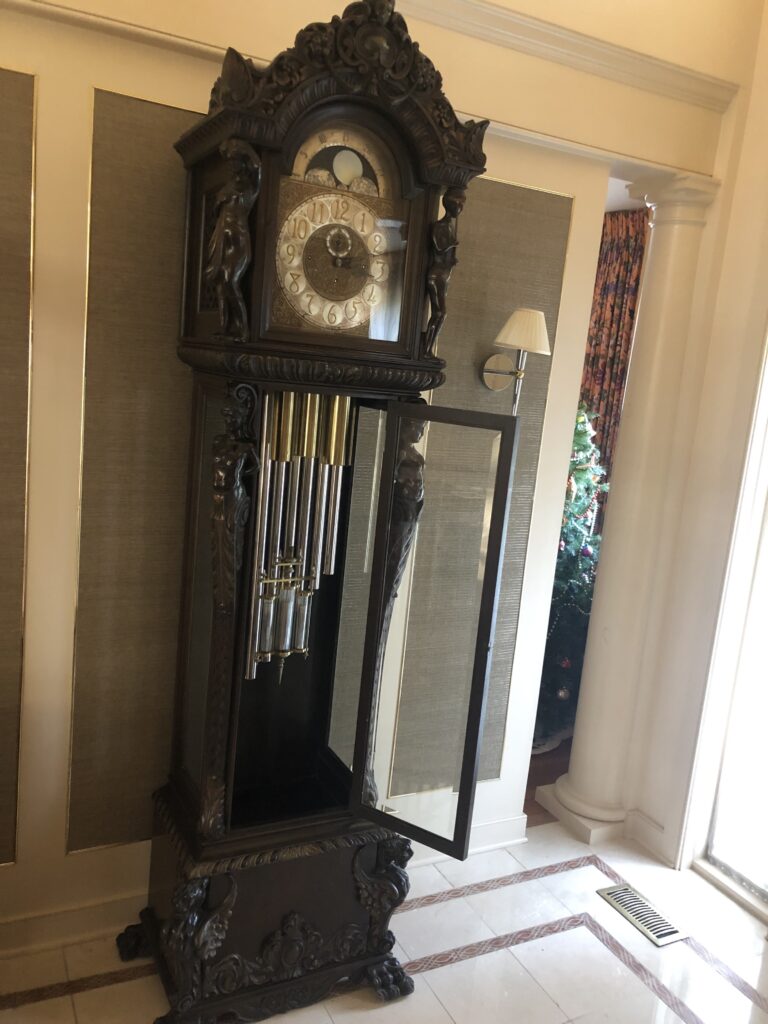 Antique Tall Case Clock Restoration